We recognise that your reputation is on the line and you have a responsibility to select and deliver projects that are a low risk investment for your business. That is why we work hard to achieve some of the country's strictest standards. Peace of mind for you and a highly trained work force for us.
---
Accreditation
ISO9001
ISO 9001 is the internationally recognised standard for the quality management of businesses. The aim of ISO 9001 is to give improved product, process and service quality within an organisation and can lead to increased productivity with a reduction in waste through streamlining of current working practices. ISO 9001 acts as the initial stepping stone for organisations on the path to success through improved customer satisfaction, staff motivation and continual improvement. D.A. Giles were accredited with ISO9001 in October 2014. Download certificate.
Street Works Qualification Register

The SWQR liases closely with the Department of Transport to ensure that supervisors and operatives involved and employed within our industry are qualified (and can be identified) to the required standard. D A Giles Ltd is a member of the SWQR and our key operatives have undergone this stringent accreditation process.
---
SMAS Worksafe Contractor
---
Achilles UVDB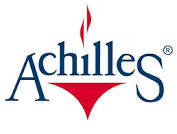 Achilles acts as an independent partner, providing validated data and insightful analytics to enable buyers across a sector to identify and manage risk, and suppliers to increase market reach while increasing compliance and minimising costs for the network as a whole. D.A. Giles are pleased to be part of this invaluable network as an accredited supplier.
Construction Line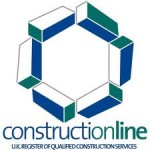 Construction Line is a service that provides an up-to-date register of pre-qualified suppliers for construction contracts. They pre-qualify all of their suppliers to government standards, and maintain relationships with a range of industry partners to ensure that they remain relevant to procurement professionals within the construction industry. In order to be included in Construction Lines database, D A Giles Ltd has to regularly prove company information, including financial reports, testimonials and other training and standards accreditation. Download certificate.
The Contractors Health and Safety Assessment Scheme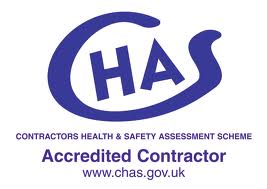 As a member of CHAS, D. A. Giles Ltd. have undergone health and safety pre-qualification assessments to a nationally recognised and accepted threshold standard. We regularly have to provide CHAS with our company's Health and safety policy statement; complete regular checks to measure our organisation for health and safety issues; and our specific health and safety arrangements must be to a standard acceptable to CHAS' buyers and to others. Download certificate.
Construction Skills Certification Scheme & Construction Plant Competence Scheme

All of our site staff at D A Giles Ltd have CSCS accreditation. This means that our records are held on a European database that is kept up-to-date with our training and competency.
---
Training
95% of site staff have NVQ qualifications or are working towards them with our own A1 NVQ assessor